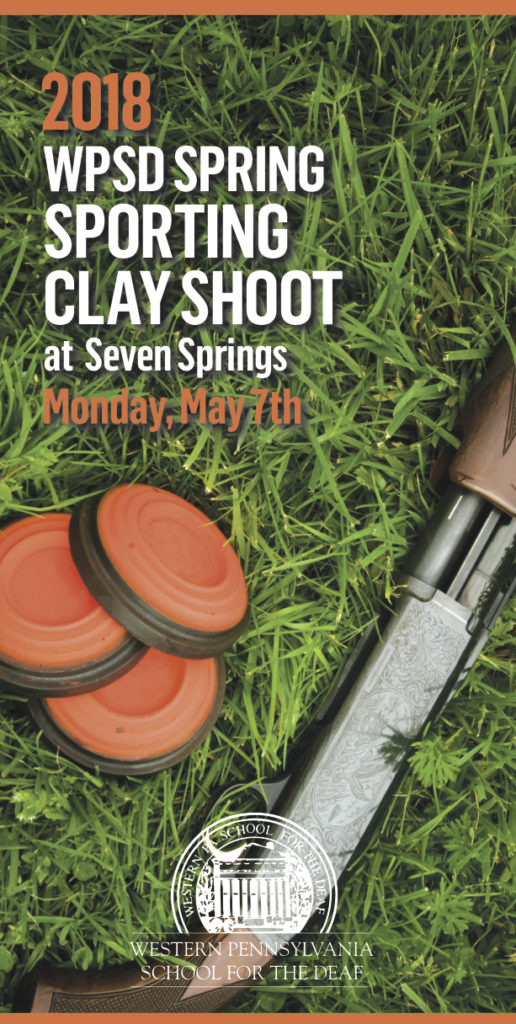 Enjoy an exciting day at one of the area's most prestigious shooting ranges, while making a difference in the lives of Deaf and Hard of Hearing students throughout Pennsylvania.  The action-packed day includes breakfast, 100 clays, lunch and prizes.
Our annual Sporting Clay Shoot offers fun for the experienced and first-time shooters at the Seven Springs Mountain Resort's shooting range, which is nestled in the heart of the Laurel Highlands.
Proceeds from the event will directly support the summer programs offered by WPSD to Deaf and Hard of Hearing (D/HH) children throughout the region and state, including two Summer Adventure  camps through a partnership with the Carnegie Science Center, Space Camp in Alabama, and a Student Police Academy that will involve students both from WPSD and the communities that surround the School.
Programs such as these provide D/HH children the opportunity to socialize, ​encounter new experiences and challenges, and continue their learning in the summer months.  Every program is centered around these children, ensuring they are able to fully participate by providing complete communication access to all information and staff.
We offer our deepest appreciation to every sponsor and shooter who joined us at Seven Springs Mountain Resort on Monday, May 7th.  The event was a tremendous success because of your generosity and kindness.  We hope to see everyone next year!