Preschool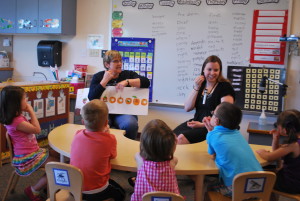 The Children's Center is grounded in the belief that all children are individuals who  learn in their own way and at their own pace.
We believe that parents are a vital part of the learning process and that children learn  best through developmentally appropriate education experiences. Play is the most  important process through which young children learn – from each other as well as from role models, both hearing and deaf.
Our all inclusive communication environment allows for barrier free communication.  We offer instruction in American Sign Language (ASL), spoken English or sign-  supported English, depending on the students needs.
Our teachers and support staff are specifically trained to work with Deaf and hard of hearing children:
Teachers of the Deaf and Classroom Aides
Speech Language Pathologists who provide individual and group therapy inside and outside the classroom
Audiologists to provide auditory testing and cochlear implant/hearing aid support
A Reading Specialist to reinforce students developing literacy skills
An American Sign Language Specialist who promotes the development of American Sign Language (ASL)
Additional Support Staff: Occupational Therapist, Physical Therapist, Behavior Specialist and a Vision Specialist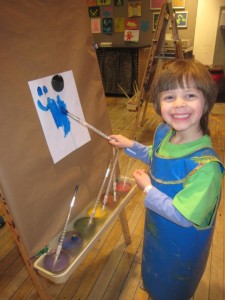 The Children's Center follows the Creative Curriculum, which promotes learning in a structured environment through circle time activities and hands-on play. Our curriculum is aligned with Pennsylvania Early Learning standards. It is a year-round program with scheduled breaks in June and August.
Small class sizes allow for individualized, child-centered instruction in spacious, child-friendly classrooms. Modular learning centers and thematic-based materials promote learning through play and support the development of vocabulary and language.
Parents and families play a very important role in each child's education. We offer parental support and opportunities for family involvement through a variety of programs and workshops throughout the year.
We invite you to visit the Children's Center and meet our staff and students.
---
For more information or to schedule a tour, contact:
Carrie Rain
Director,  Early Childhood Programs
Western Pennsylvania School for the Deaf
412.244.4235
crain@wpsd.org