Discovery Days!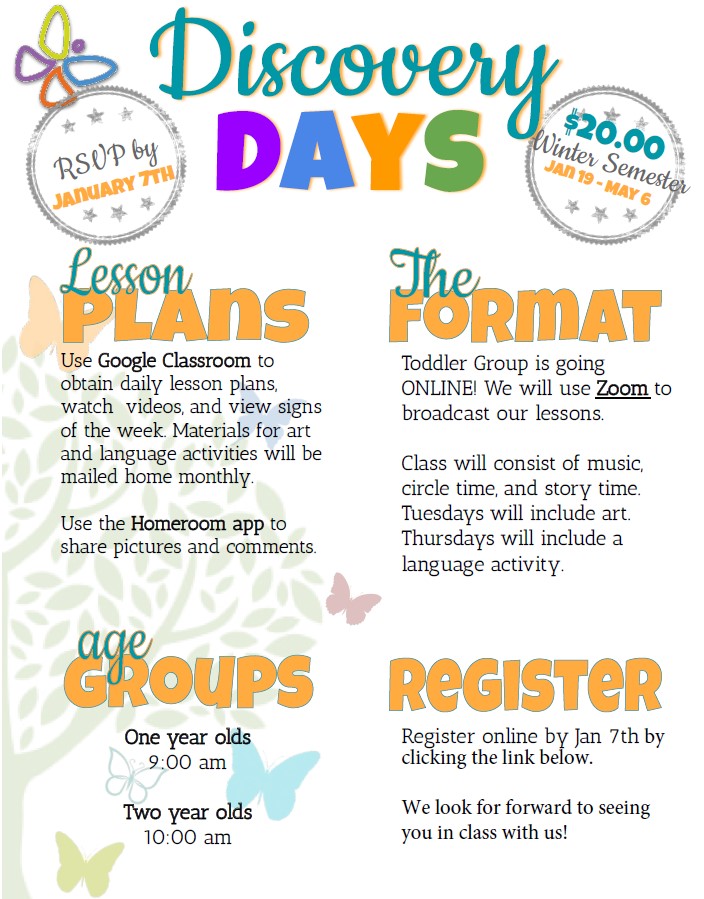 The doors to register for the upcoming winter session are now open! 
Click –
REGISTRATION
– to save a place for you and your child in the upcoming session of Discovery Days!  
~~~~~~
Discovery Days is offered through the Choices for Children program, which is guided by the principle that ALL families should be able to make positive, informed choices.  Choosing the right communication enables families to connect with each other in a meaningful way that promotes parent-child bonding.  Every child is different.  Every family has different needs.  With the Choices for Children program, your child's success is our passion.
---
For more information, please contact:
Carrie Rain, Director
Center for Early Childhood Programs
800-371-7000
crain@wpsd.org
300 East Swissvale Avenue
Pittsburgh, PA  15218
www.wpsd.org