Youth Talent Show at the Community Block Party!
When:
September 16, 2017
all-day
2017-09-16T00:00:00-04:00
2017-09-17T00:00:00-04:00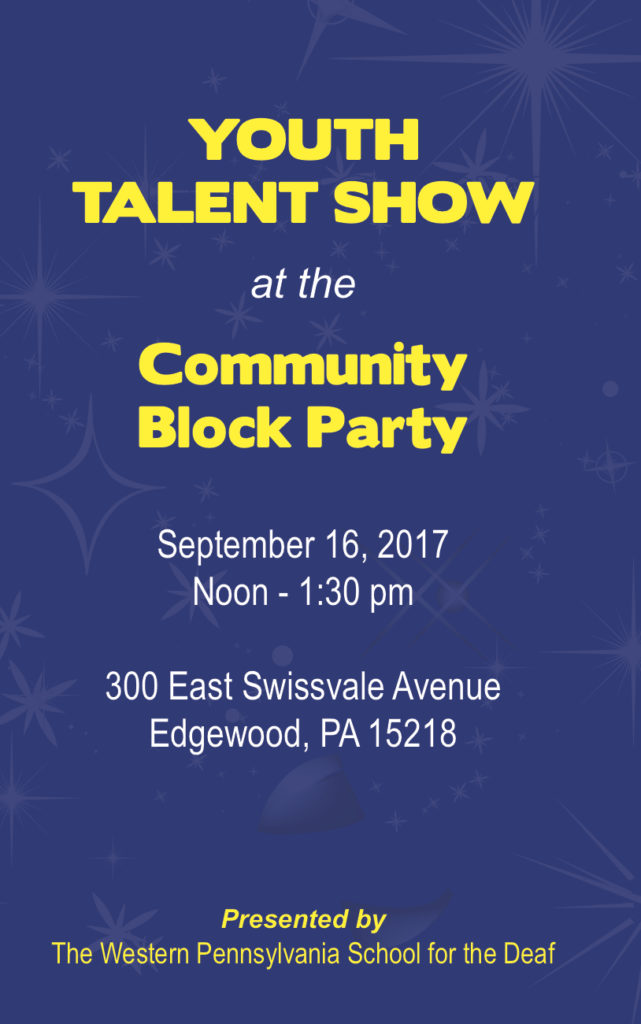 The 2017 Youth Talent Show during the Community Block Party is inviting local talent to audition to save their space on the stage in WPSD's auditorium this fall. Do you have what it takes or do you know someone who may be interested?  
Download a copy of the YOUTH TALENT SHOW information and registration packet today.  Join us for an afternoon of great local talent as they entertain the audience and compete for the top prize.  After the performances, stay for the Community Block Party and enjoy the variety of activities and vendors on display.  It is the perfect opportunity for friends and family to spend an afternoon together.  
We look forward to seeing you at the 2017 Youth Talent Show and the Community Block Party this September.