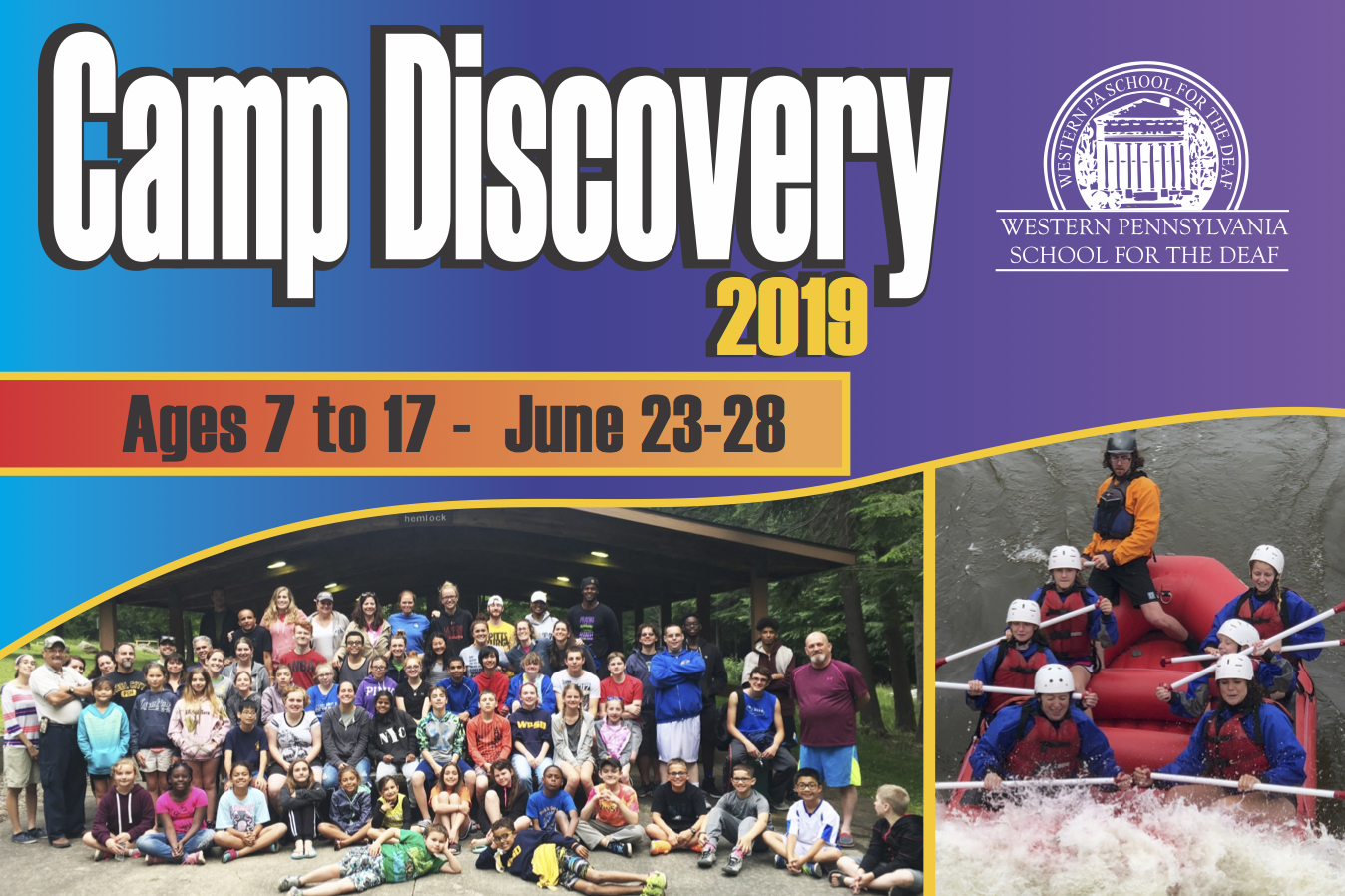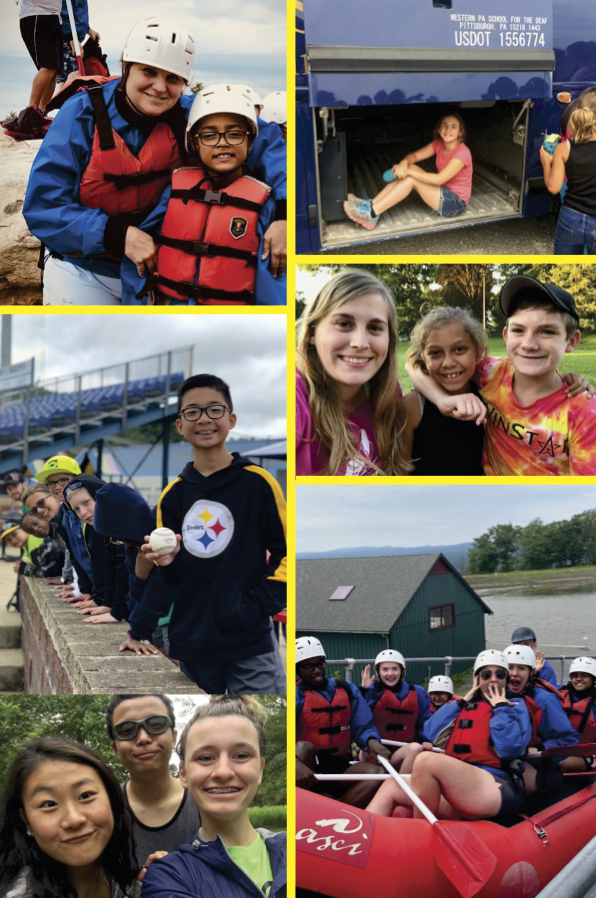 The Western Pennsylvania School for the Deaf is proud to offer a summer camp experience for Deaf and Hard of Hearing youth, who are between the ages of 7 to 17 (who have not yet graduated from high school)  
Reserve a place for your child by clicking REGISTRATION today!  The deadline to register is June 7, 2019.  Please complete the registration process for each camper attending Camp Discovery.
This year, check-in / registration will be Sunday, June 23rd from 2:00pm to 4:00pm at WPSD.  A free bus service will run from Camp Hill on Sunday, June 23rd, departing at 12:30 p.m. and back to Camp Hill on Friday, June 28th, arriving at 5:00 p.m. 
The cost is $175 per camper.  The camp fee includes lodging, meals, and all activities for 5 full days!  There are a limited number of slots, so be sure to sign up early!!!!
For more information, please contact Sally Wellman at swellman@wpsd.org.  We look forward to seeing you at Camp Discovery this summer!!