Parent Staff Organization
The Parent Staff Organization, PSO, was formed to provide parents and staff with current information about education at WPSD, to cooperatively plan activities that benefit students, and to be involved with some of the fundraising activities that directly benefit the students.
Membership is comprised of parents and grandparents of students currently enrolled in the school and WPSD staff.  Officers consist of a President, Vice President, Secretary and Treasurer.
Enjoy a copy of the PSO's recent newsletter!
PSO Membership.
Interested in becoming a member of the PSO?  Download the membership form today and mail the completed form to WPSD.  We look forward to have you become a part of the PSO!
Join PSO meetings via livestream.
Meetings are held four times a year and are live-streamed on the School's livestream channel through YouTube. Click the icon below to reach the PSO meeting.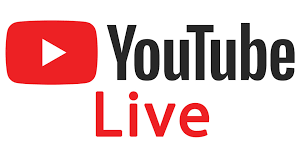 WPSD Spirit Wear
We are excited to announce that the Spirit Wear Fundraiser is now an on-going fundraiser, thanks to our new online store.  You can now purchase Sprit Wear ANY TIME OF THE YEAR by visiting: