NEWS
Western Pennsylvanian Winter Edition
The latest Western Pennsylvanian is available here! Follow our students' adventures and accomplishments through the pictures and stories in the quarterly newsletter.
Western Pennsylvanian Winter Edition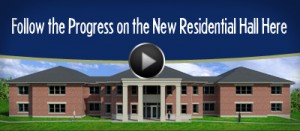 WELCOME
The Western Pennsylvania School for the Deaf (WPSD), a non-profit, tuition-free school, provides academic and extracurricular programs to deaf and hard of hearing children from birth through twelfth grade. Founded in 1869, WPSD continues its tradition of excellence through services to children from 53 counties across Pennsylvania.
WPSD's all-inclusive communication environment meets the needs of the individual student. American Sign Language, Sign Supported English and Spoken English are all incorporated to promote the academic, social, emotional and physical development of our students.
Discover more about our programs on the following pages. Or call 412.371.7000 to schedule a tour.