News
Fun Filled Activities for Read Across America Week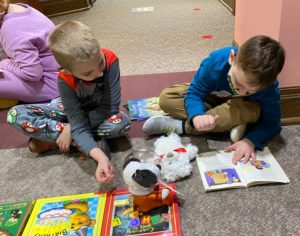 In celebration of Read Across American week, students from the Children's Center and Elementary grades participated in a variety of fun and educational activities to promote reading. Below are all the fun activities our students took part in during Read Across America week at WPSD!
The three-year-old classrooms began by watching an ASL storytelling "Should I Share My Ice Cream?" written by Mo Willems and told by Dr. Steven Farmer, WPSD CEO. Afterwards the students played a sharing game using pretend ice cream cones, made letters of their names into an ice cream cone and made their very own vanilla ice cream! Yum!
Students in the 4-year-old classroom read "Knuffle Bunny" and "Knuffle Bunny Too" and discussed which story they liked better. They enjoyed a snack of "Cat in the Hat" string cheese and a trail mix of Dr. Seuss inspired ingredients. Students created a "Knuffle Bunny" hat and pretended to hop around like a bunny.
Elementary students dressed up as characters from their favorite books. Students visited the school library, read the story and created bubble maps about the characters they chose to dress like. Students were excited to share all about their characters to their classmates!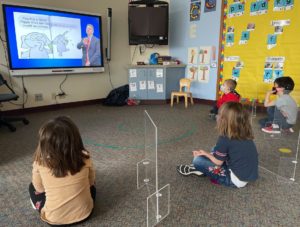 Second and third grade students chose three of their favorite books to read aloud to a captive audience – their stuffed animals! Some students wore their pajamas and relaxed on the floor or sat at their desk as they read to their plush friend. Snoopy, a unicorn, a giraffe and several teddy bears all enjoyed story time and a snack with the kids!