Elementary School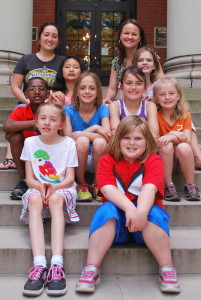 In the Elementary School, teachers provide their students with opportunities to experience subjects  through hands-on activities. In addition to classroom activities students visit the Technology Center, which integrates computer applications with scanners, modems, digital cameras and video  camcorders, and the science labs that are specially equipped for the younger student.
The regular school day begins at 8:00 and ends at 3:00. On Friday, the school day ends at 12:30. The  students are required to complete all courses required by the Pennsylvania Department of Education.  The curriculum is typical of any elementary program and includes English, Reading, Spelling,  Handwriting, Mathematics, Social Studies, Science, Art, Speech and Physical Education. Work  training activities, kitchen skills and woodworking are offered to some of the students needing more  functional skills.
Report cards give parents and students a comprehensive picture of the student's progress and attitude  toward learning. Each student's progress is evaluated four times a year. The grades and the teacher  comments reflect the student s progress in reference to his/her IEP and to the development of his/her  work characteristics and social skills.  All Elementary School students participate in a variety of field trips throughout the school year. Each trip helps children to practice, experience, or expand on the information they have worked on in class.
The WPSD Elementary School includes students in grades 1-4.